This post brought to you by American Frozen Foods Institute and the Frozen Food Roundtable. All opinions are 100% mine.


I've been promising my little guys they could host a sleepover for a couple of their friends on Friday. I've been so busy this week, I really dropped the ball on keeping up with the housekeeping. So of course, when Friday rolled around, we had to spend most of the day catching up on all our neglected chores. To make the sleepover prep easier, I decided to make my job easier and serve some of our favorite frozen foods.
Pizza is always an excellent dinner option when kids are involved. I chose our favorite Red Baron Cheese Pizza for the kids and a yummy Freschetta spinach and mushroom pizza for the adults.
Frozen foods are so great to keep on hand. They only take a few minutes to cook, and since the foods are frozen right away- many frozen prepared foods contain no preservatives.
I use frozen foods quite often in my food prep. You can read more about fresh vs frozen and the benefits of frozen foods here: Frozen. How Fresh Stays Fresh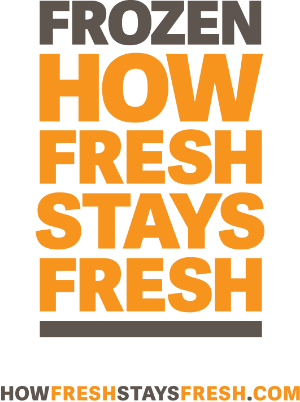 I also served these Deli Mex Rolled Tacos. Have you tried them yet? They're so yummy and everyone loved them! (My hubby especially loves these for snacks.)
And after the kids were in bed, hubby and I split an Edwards Cookie and Creme pie single.
For breakfast, we had Frozen Eggo waffle "pizza's" with whipped cream and fresh fruit. Easy peasy!
Ok, so we might have gotten carried away with the whipped cream!
Don't want to forget the adults: Hubby and I had these Jimmy Dean Delights. I love that you can pop them in the microwave and they are only 210 calories each!
Don't miss any more posts! You can follow along on Feedly, Bloglovin', via blogger using the Google Friend Connect widget, your favorite feed reader, or by signing up via email. Just click on one of the icons below: