Hi Everyone! I am so happy to introduce my newest sponsor, Seamingly Smitten Sewing Patterns.

Are you a beginning sewer looking for cute and easy to sew sewing patterns? Jenny Hall, the creative designer behind Seamingly Smitten, has designed and written several PDF patterns with beginning sewers in mind!
Seamingly Smitten sewing patterns are written tutorial style, which means you will learn as you sew! They have step-by-step directions with clear photos that are easy to follow and are truly for beginners! She also has a great blog, Seamingly Smitten. Check it out if you have a chance.
Jenny asked me if I would like to sew up one of her patterns for review. Ha ha, silly question, of course I want to sew one! The pattern I chose to sew was the Rory Bubble Romper in size 5/6.
This pattern was very simple to sew! Only two pattern pieces, plus a little bias tape. This pattern came with instructions for a few different leg options, though, I kept it simple with just a bit of contrasting bias tap around the bottom hem.
Another good thing about this pattern is that I was able to embellish it however I wanted.
I chose to make my own bias tape instead of store bought and since the pattern already had a front seam, I took advantage of this and created a chevron style design with my striped fabric. (Which was harder than I thought it would be, good thing I had plenty of fabric.) I also shirred around the waist of the romper. I had used a silky robe belt/tie to tie around her waist to help me decide where to put the shirring. She loved the robe belt and insisted her outfit needed a belt too, so we added a belt as well!
Here are just a few of her other patterns that I really like:
For girls: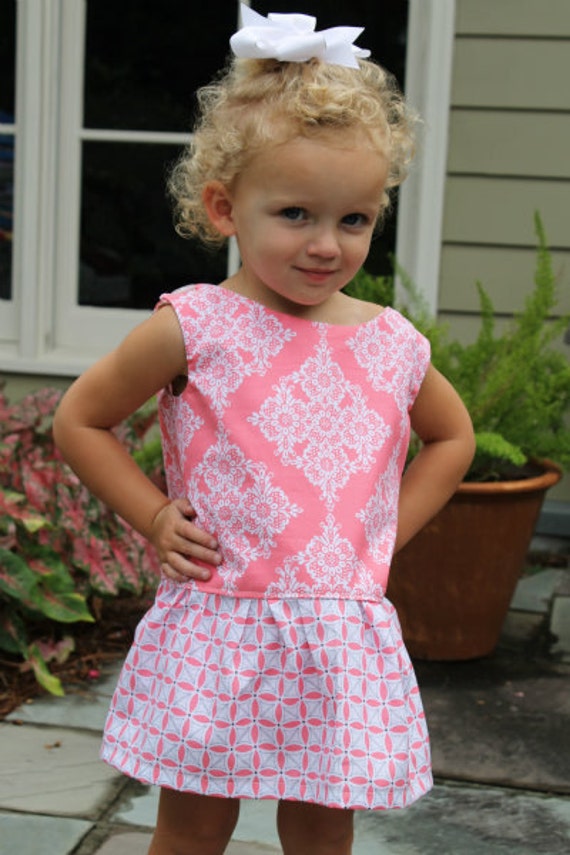 The Dainty Jane Jumper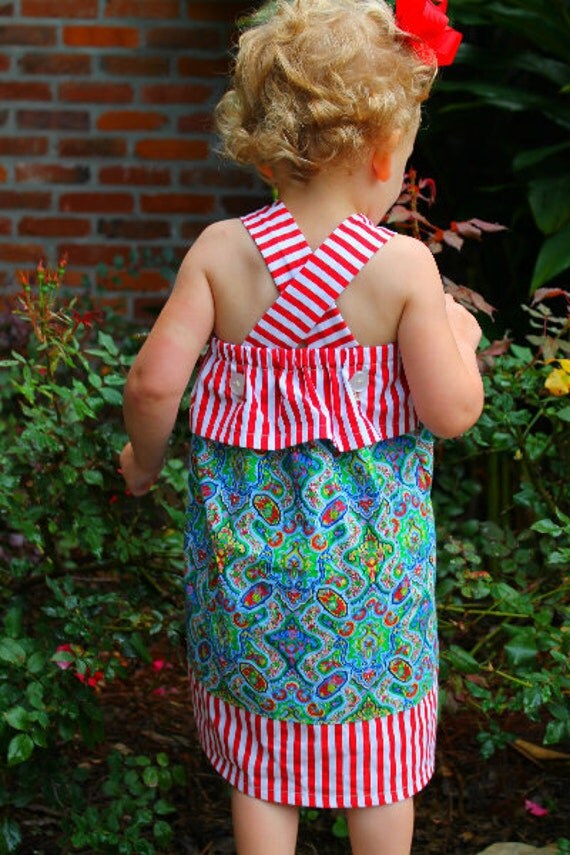 The Seaside Dress
And a couple for mom too:
Mimi Maxi Dress
Miss Mod Top
You can find all of these patterns and more at SeaminglySmitten.com.